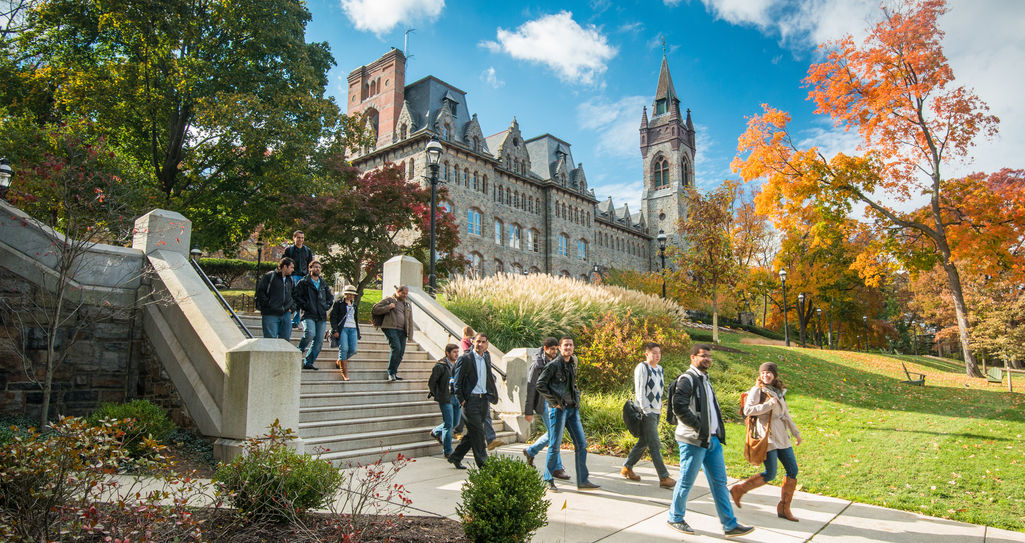 Lehigh is dedicated to offering academic services to help graduate student succeed.  Below are some resources around campus.
1) Graduate Writers' Studio: Lehigh University is pleased to offer writing support for graduate students in the Graduate Writers Studio.  The Graduate Writing Support Program invites all graduate-level writers-in-progress to participate in individualized writing consultation sessions and collaborative learning activities. We believe writing support initiatives are dynamic interpersonal interactions between dedicated individuals wherein both become leader and learner.
2) Disability Support Services:  Lehigh University welcomes students with disabilities and is committed to providing the same opportunities to all Lehigh students.  Policies and procedures have been developed to provide students with as much independence as possible and to promote self-advocacy.  At Disability Support Services, they work closely with students who self-identify in order to ensure equal access to University programs, activities, and services. 
3) Library & Technology Services: At Lehigh University, our merged organization called Library and Technology Services (LTS) delivers expertise in a broad range of fields including pedagogy, library research and collection management, instructional technology, administrative support, digital scholarship, academic writing, information technology, web services, research computing, network and systems administration, cybersecurity, and systems support. 
4) Registration & Academic Services (RAS): The goal of this office is to adapt to the changing landscape of records and registration and emphasizes the mission to more actively engage with the University community to improve academic success. In addition to acting as the custodians of the student record, the RAS office supports the University mission to advance learning through our diverse service offerings and software applications. 
5) International Center for Academic and Professional English (ICAPE): Part of a robust academic advision structure, ICAPE is more than English as a Second Language (ESL).  The dedicated ICAPE team of professional instructors offer non-credit and credit courses, workshops, tutoring, and testing services to help multilingual speakers of English to improve their writing and communication skils, as well as their academic and social integration.
6) Writing & Math Center: The Lehigh Writing & Math Center offers free services to students who want to develop their research techniques.  The goal of the center is to provide extensive resources in order to build academic skills and work habits.