Appreciation Week April 17th-22nd
It's no easy task being a graduate student and we want to share our appreciation for continuing to push through it! Graduate Appreciation week seeks to emphasize the contributions, impact, and value of graduate and professional students at Lehigh University. Thank you to all our merchants, volunteers, and organizations that have made this event a success!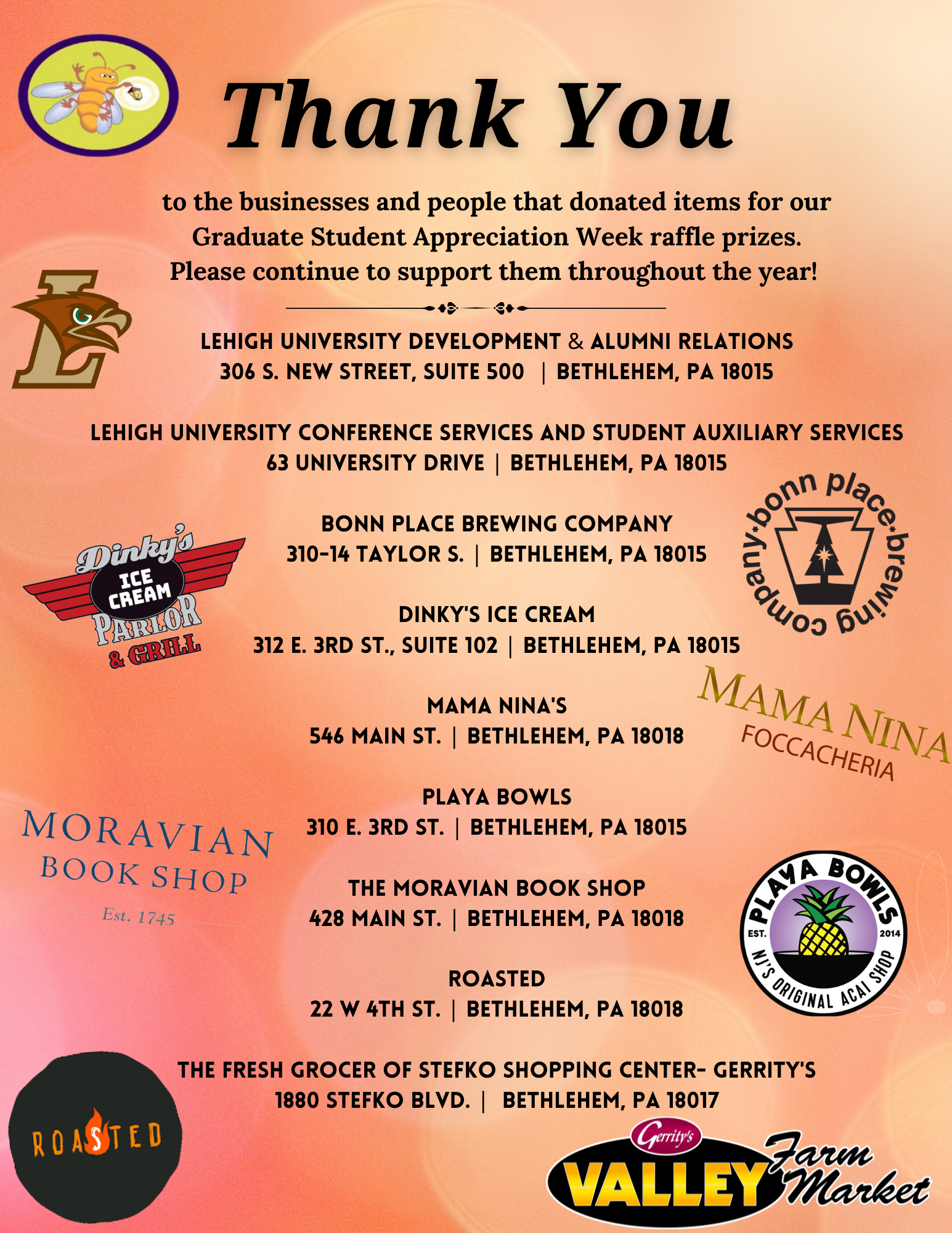 A Special Thank you to Our Local Merchants! 
Each of the following merchants graciously donated to our Graduate Appreciation Week. Their donations have made it possible to organize a range of events and activities to celebrate the hard work and achievements of our graduate students. It's always inspiring to witness the community coming together to recognize and support the accomplishments of those around them, and these Lehigh merchants have certainly done their part in making this week special. Their generosity is a testament to the spirit of collaboration and support that defines our community, and we're grateful for their contributions.