The Office of the Bursar is located at 27 Memorial Drive West Bethlehem, PA 19015, which is inside the Alumni Memorial Building on Asa Packer campus.  The mission of the Office of the Bursar is to gather and process data necessary to provide accurate bills and information to students, parents, university departments, and outside companies. Their goals also include providing graduate students with the useful information when they need it! 
The Financial Aid Office is there to help graduate students navigate through the process of paying for their graduate education.  The primary financial aid counselor for all Lehigh graduate students is Tami Bauder, but there are multiple staff members in the office who can help you!  The Financial Aid Office is also located in the Alumni Memorial Building.  Make sure you stop by with any questions you may have!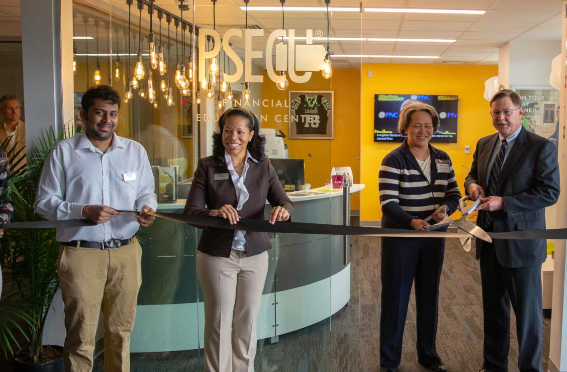 The Pennslyvania States Employees Credit Union (PSECU) is located on the second floor of Building C on Mountaintop Campus.  There are three ATMs located throughout campus at Lamberton, Taylor Gym, and Stabler Arena.  Membership is open to Lehigh students, faculty, staff, and alumni.  It is open Mondays-Fridays from 9am to 5pm.