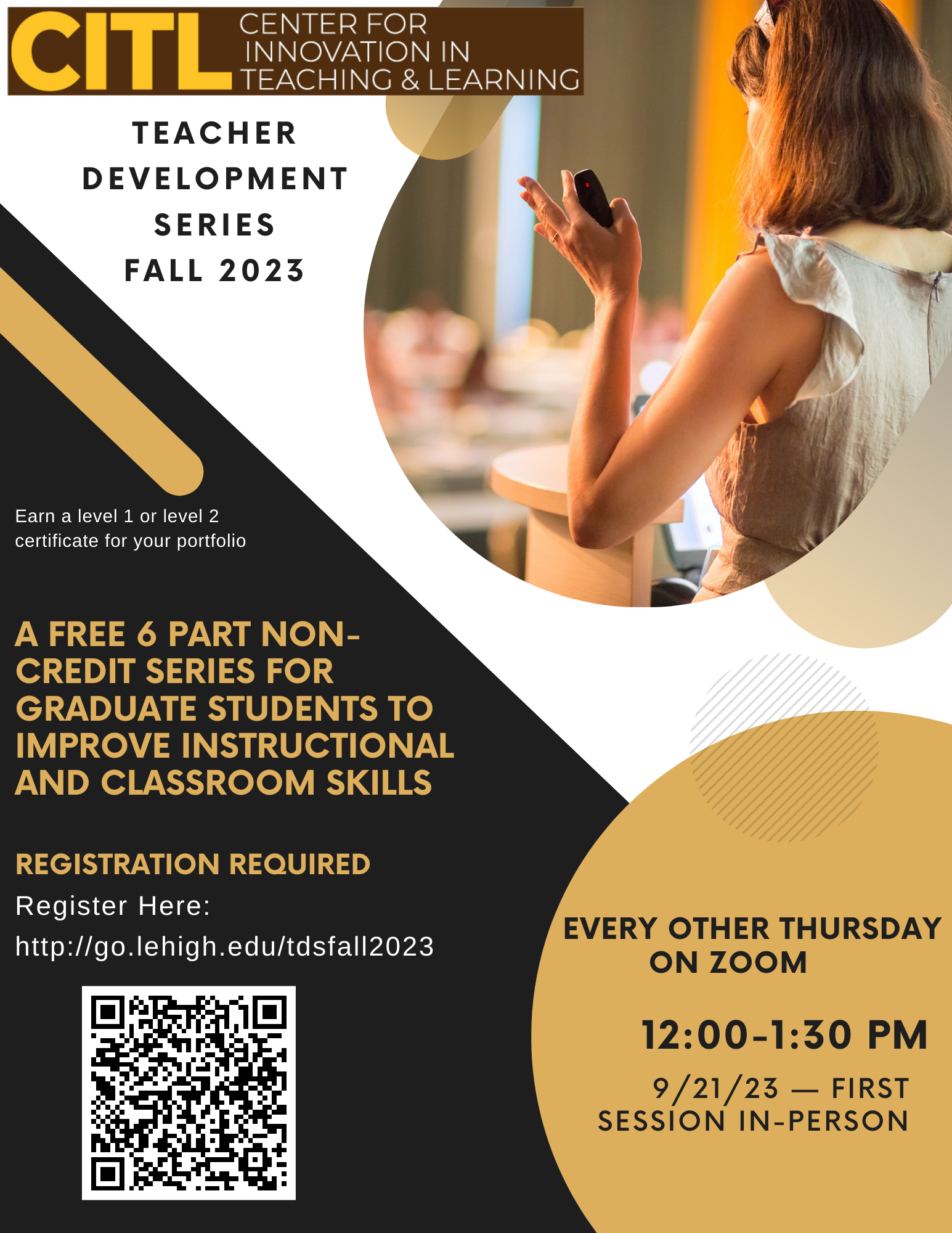 The Teacher Development Series is a free, non-credit series specifically for graduate students to develop classroom and instructional skills.  The series are held each Fall and Spring Semester.  
The GLO and the Center for Innovation in Teaching and Learning are again partnering to offer a series of workshops in our Teacher Development Program for Graduate Students.  These free, non-credit workshops are open to all graduate students.  Students who attend all but one of sessions over the semester will recieve a Level I Certificate of Participation and letters of commendation to their department chair and adviser.  Once a level 1 certificate is earned and you have successfully completed 1 Fall and 1 Spring T.D. series, a Level II Certificate of Participation is earned.  Noting your additional efforts, a Certificate of Participation, Level II is earned and a second letter is sent to your department chair and advisor.
Each fall and spring, you can sign up for this series 

here

!
Additional Resources & Helpful Links