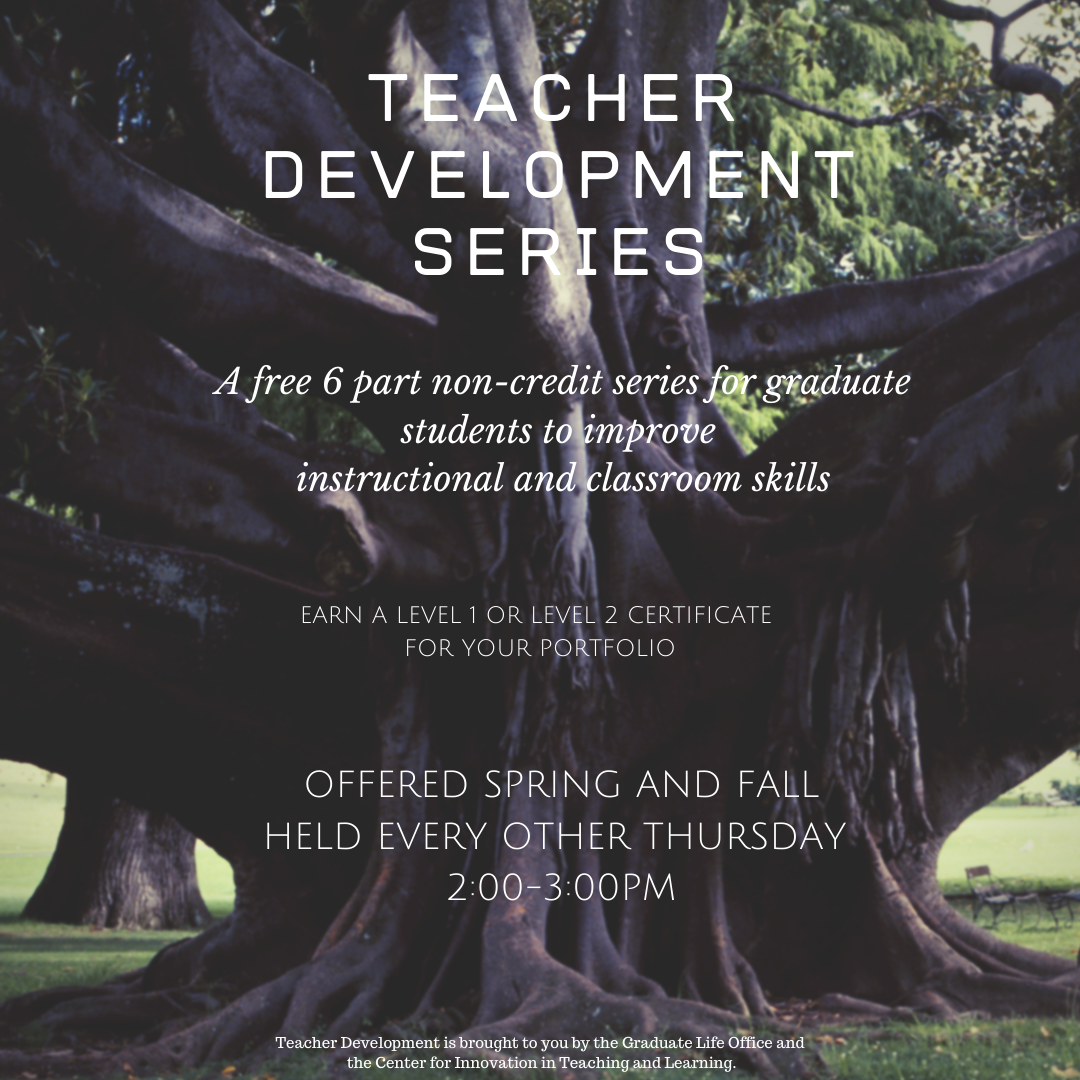 The Teacher Development Series is a free, six-part non-credit series specifically for graduate students to develop classroom and instructional skills.  The series are held each Fall and Spring Semester.  
The GLO and the Center for Innovation in Teaching and Learning are again partnering to offer a series of workshops in our Teacher Development Program for Graduate Students.  These free, non-credit workshops are open to all graduate students.  Students who attend five of the six sessions over the semester will recieve a Level I Certificate of Participation and letters of commendation to their deparatment chair and adviser.  Once a level 1 certificate is earned and you have successfully completed 1 Fall and 1 Spring T.D. series, a Level II Certificate of Participation is earned.  Noting your additional efforts, a Certificate of Participation, Level II is earned and a second letter is sent to your department chair and advisor.
Each fall and spring, you can sign up for this series here!
Students may make up one missed session by watching the recorded session and providing a brief summary to our office.
Please see the links below in order to make up a missed session.
*The September 24th, 2020 session was not recorded, therefore there is a replacement session below.
Additional Resources & Helpful Links