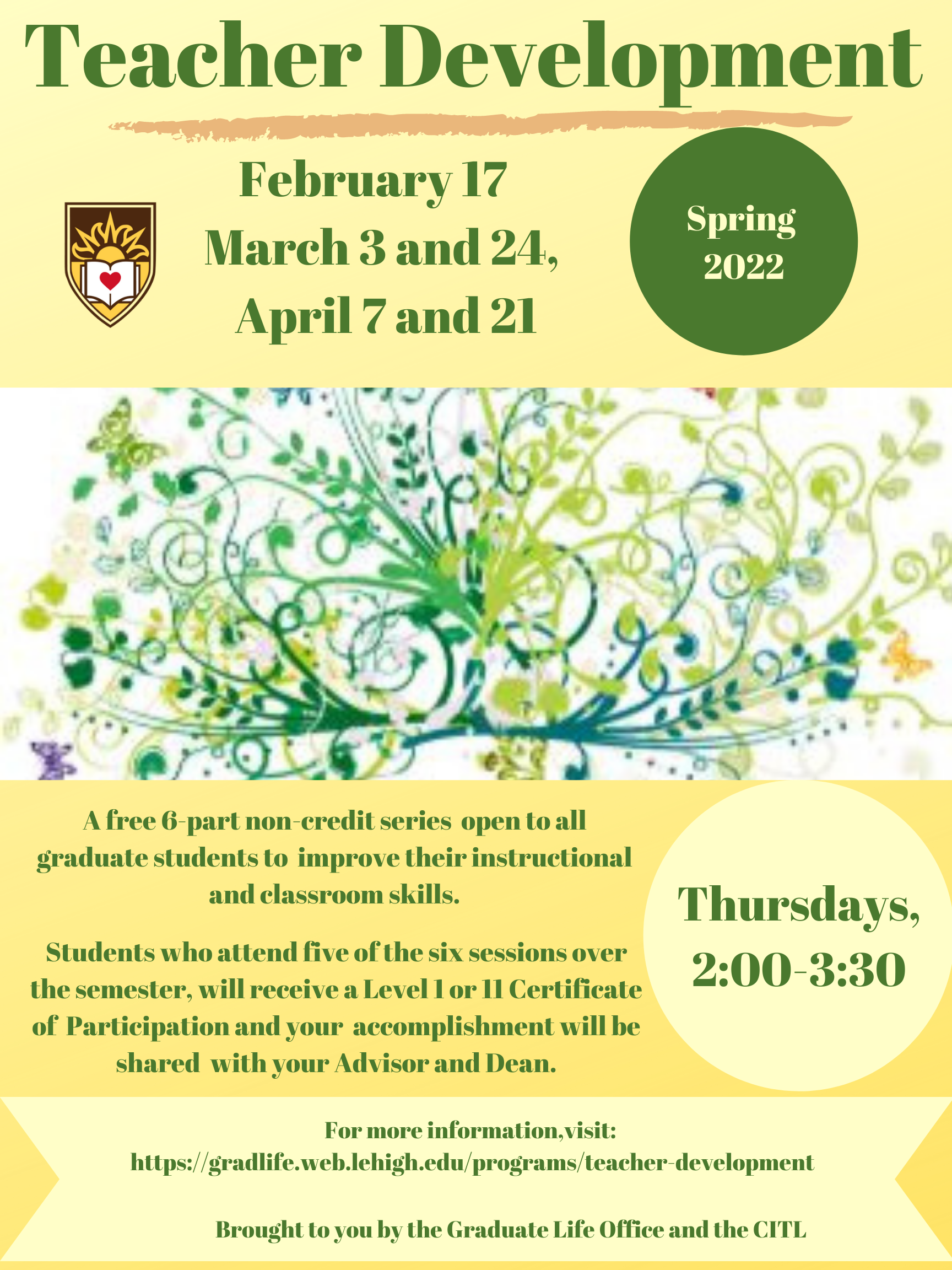 The Teacher Development Series is a free, five-part non-credit series specifically for graduate students to develop classroom and instructional skills.  The series are held each Fall and Spring Semester.  
The GLO and the Center for Innovation in Teaching and Learning are again partnering to offer a series of workshops in our Teacher Development Program for Graduate Students.  These free, non-credit workshops are open to all graduate students.  Students who attend four of the five sessions over the semester will recieve a Level I Certificate of Participation and letters of commendation to their department chair and adviser.  Once a level 1 certificate is earned and you have successfully completed 1 Fall and 1 Spring T.D. series, a Level II Certificate of Participation is earned.  Noting your additional efforts, a Certificate of Participation, Level II is earned and a second letter is sent to your department chair and advisor.
Each fall and spring, you can sign up for this series 

here

!
The sessions below were recorded in earlier semesters, please feel free to watch them for additional information.
September 23, 2021 Recording
October 7, 2021 Recording
October 21, 2021 Recording
November 4, 2021 Recording
November 18, 2021 Recording
December 2, 2021 (was not recorded)
If you need to make up a session, please refer to another date and view that recording instead.
Additional Resources & Helpful Links