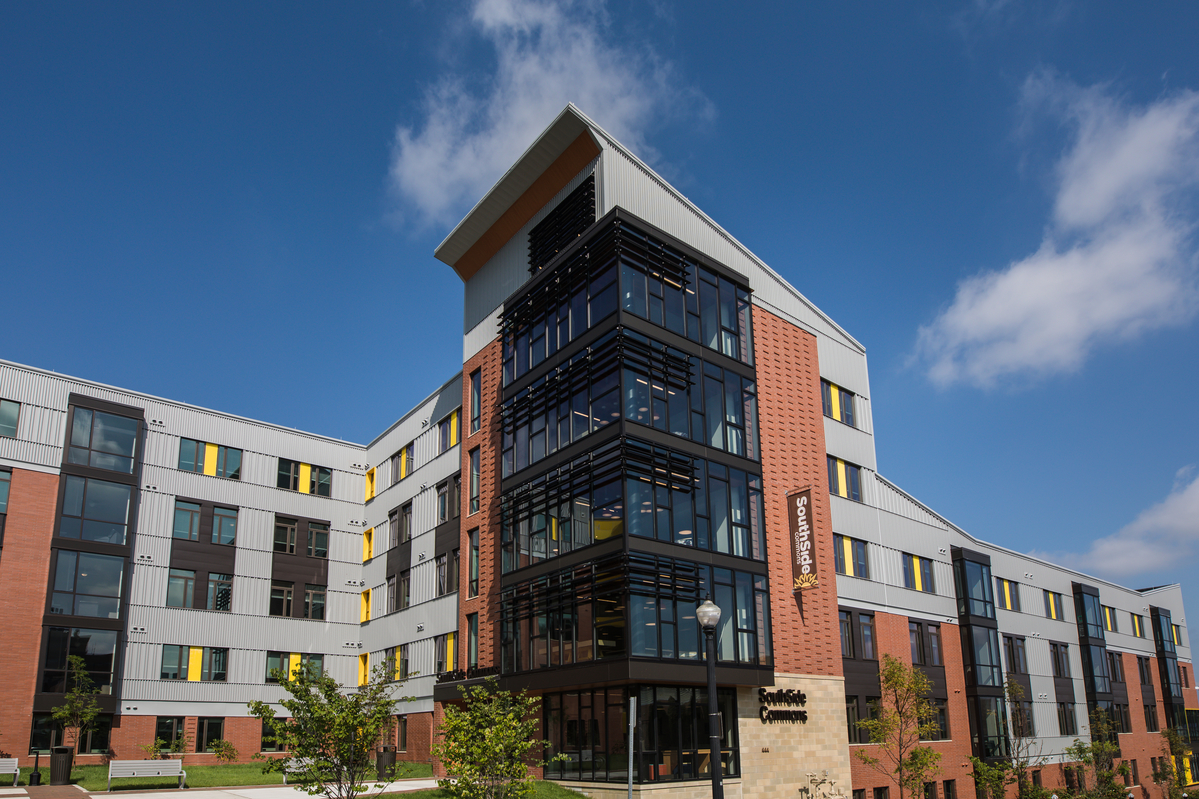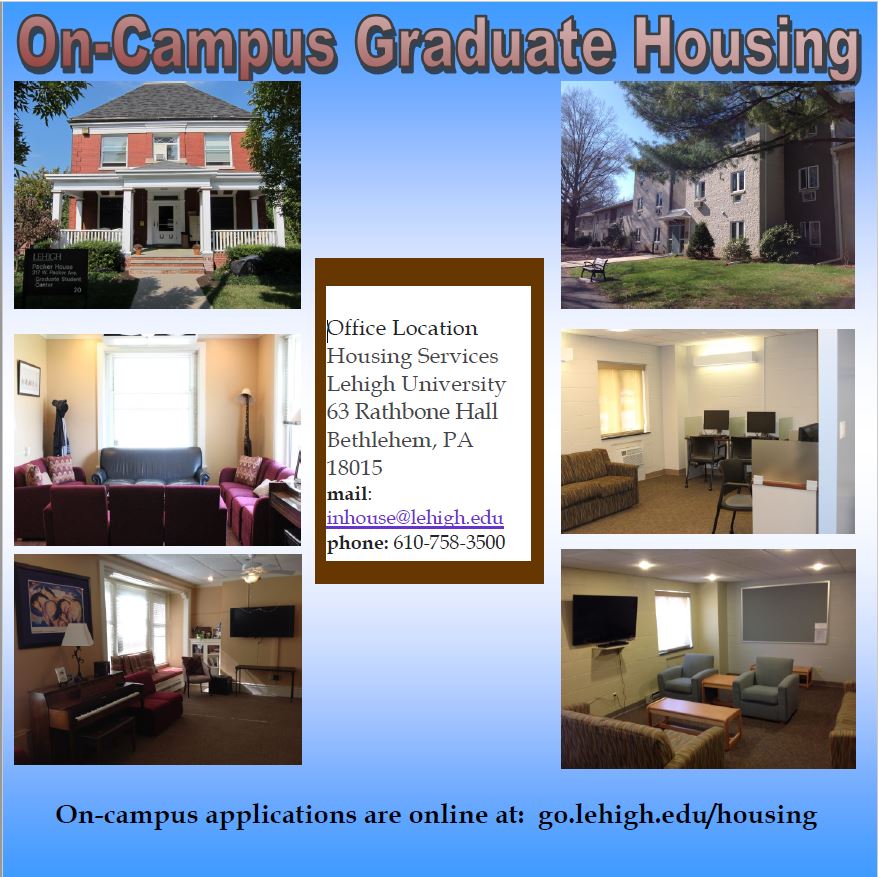 There are many housing options for graduate students both on-campus or off campus.
On campus housing includes Saucon Village and Packer House.  Lehigh is also affiliated with Southside Commons, an apartment complex next to lower campus.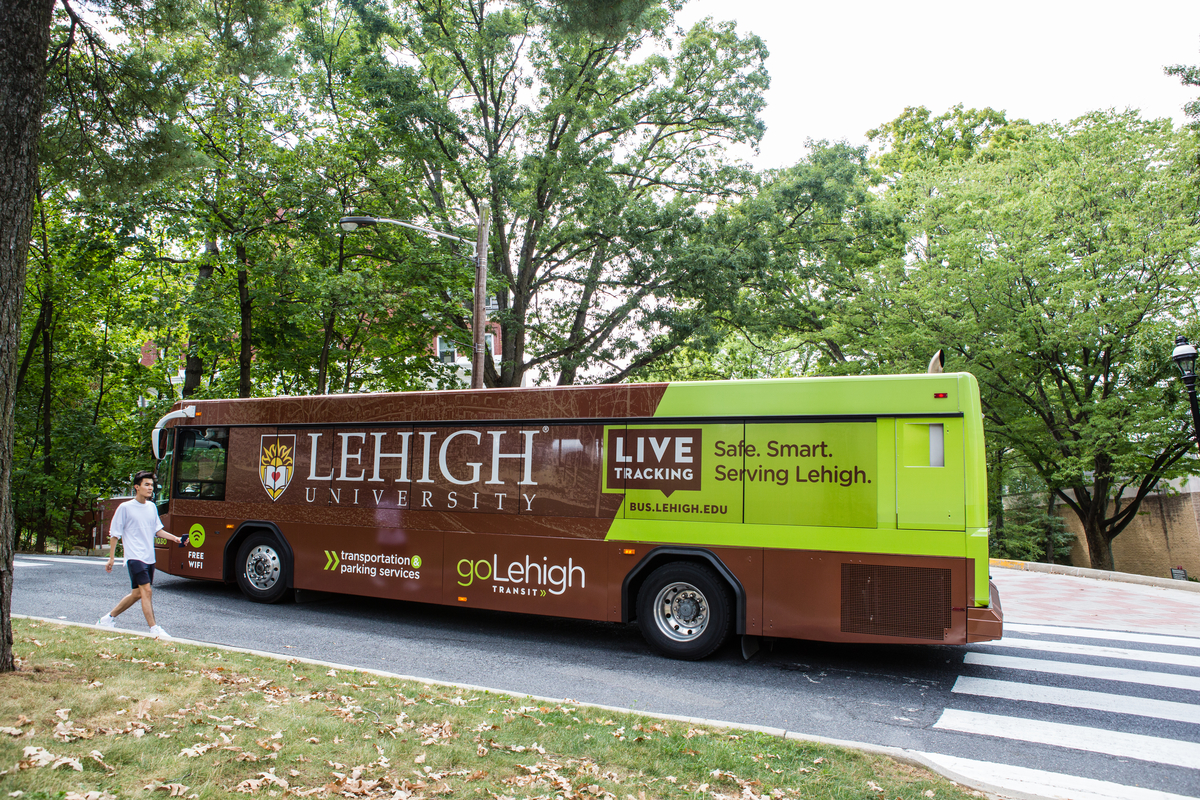 Lehigh transportation makes getting around Lehigh a breeze! Students have access to both the Campus Connector and the Packer Express bus routes and are able to track both in real time on the Lehigh app.  The Campus Connector takes students from Packer Campus to Saucon Villiage, Mountaintop Campus, and Goodman Campus.  The Packer Express takes student to the multiple bus stops on Packer Campus.  With Lehigh's Bus system you'll never be late for a class or meeting!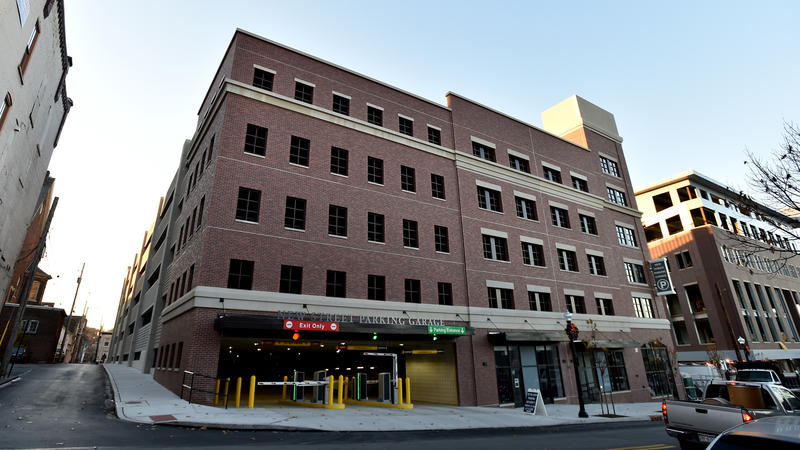 Students are able to purchase parking permits that best fit their needs.  Also, free 2 hour parking may be found on Birkel Avenue near Packer House.  Free 4 hour parking can be found along Packer Avenue.  Metered parking $1.50 per hour can be found along Brodhead Avenue.  For all other parking there are parking garages and permit parking.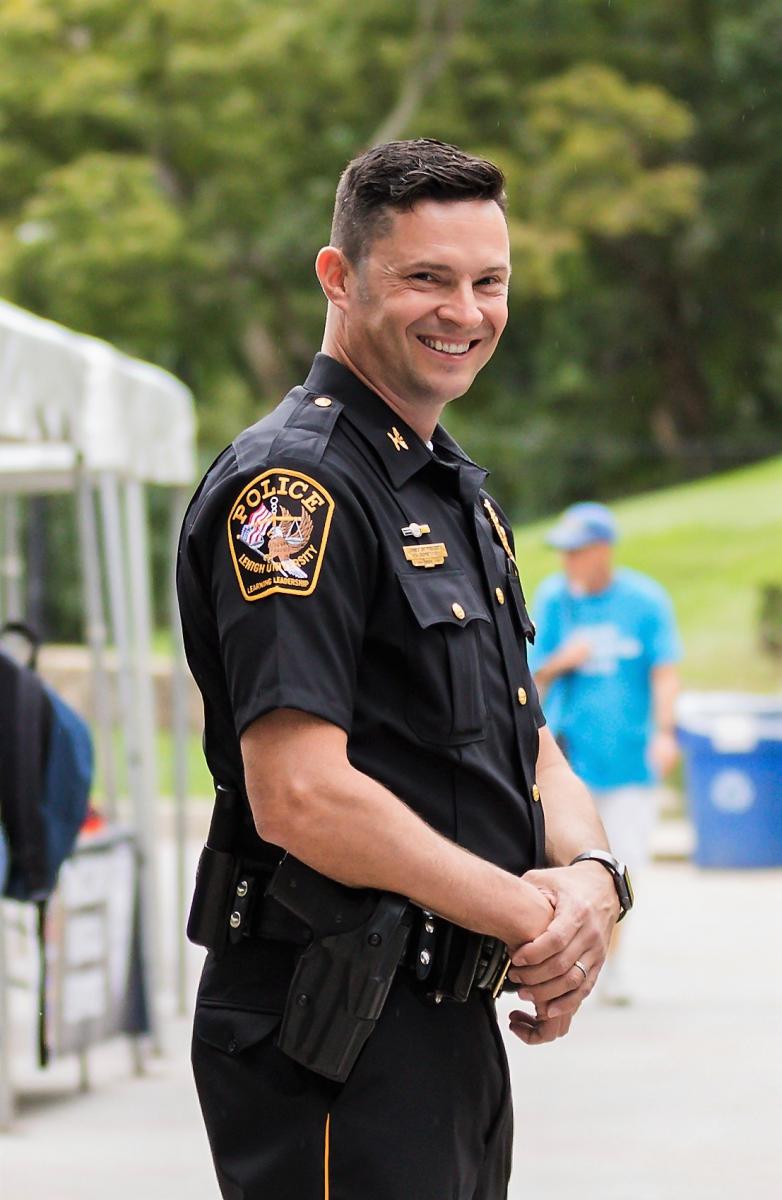 The Lehigh University Police Department is located at 321 E. Packer Avenue, Bethlehem, PA 18015.  The Lehigh Police are committed to providing a safe and secure environment on and around campus.  They provide students with an array of services that help promote safety on campus.