Registering for the Consultation Scheduler:
Scheduling an Online Consultation:
Working in the Graduate Writers' Studio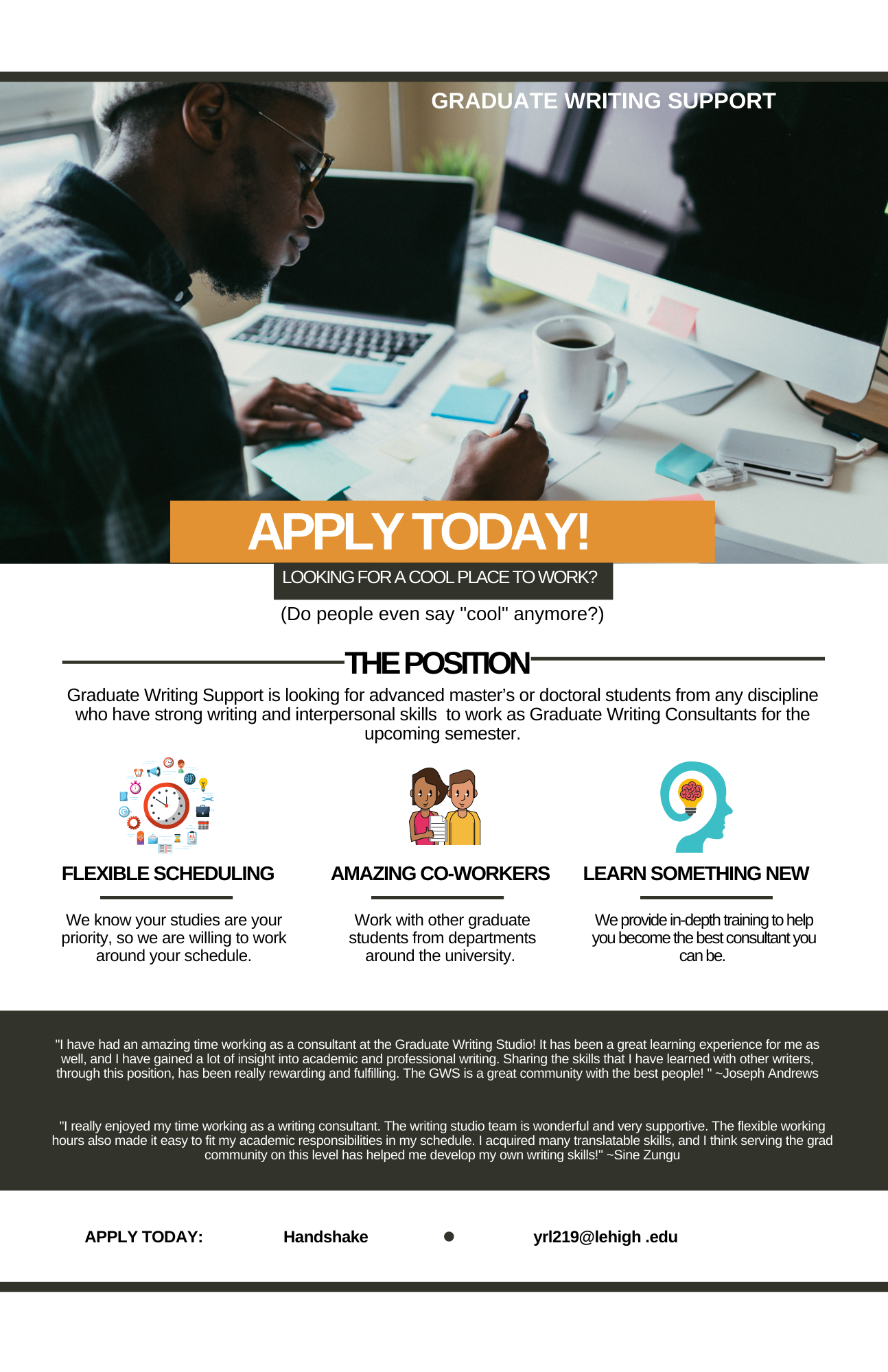 The Graduate Writers' Studio hires advanced master's or doctoral students from any discipline who have strong writing and interpersonal skills to work as Graduate Writing Consultants. Consultants are hired for fall and spring semesters. Summer is a possibility but not a guarantee. Applicants should have extensive experience writing at the graduate level and with research and research writing. Applicants should be comfortable with technology and working with all student populations. Duties include participating in mandatory on-going training, consulting with individual writers, and other duties as assigned. For a copy of the most current position description, email the Director of Graduate Writing Support at yrl219@lehigh.edu.