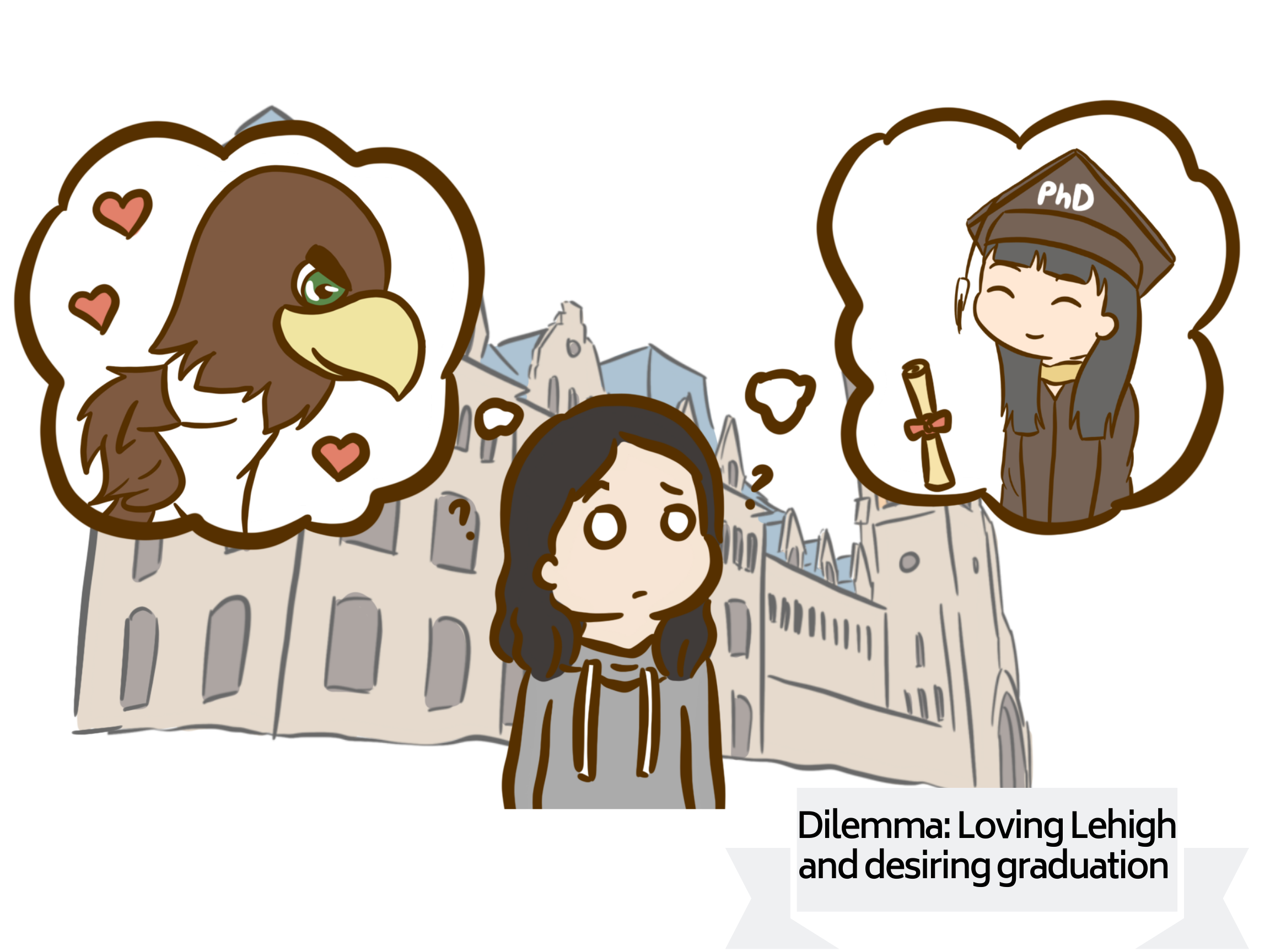 My unexpected discovery is how much I feel attached to Lehigh. I wanted to point out that Lehigh took on greater meaning for me than I expected. Although I would like to get my PhD degree, Lehigh will always be close to my heart. It means more than the great reputation of a fine school.
- Secil Sozuer
2nd Place: Kasey Campbell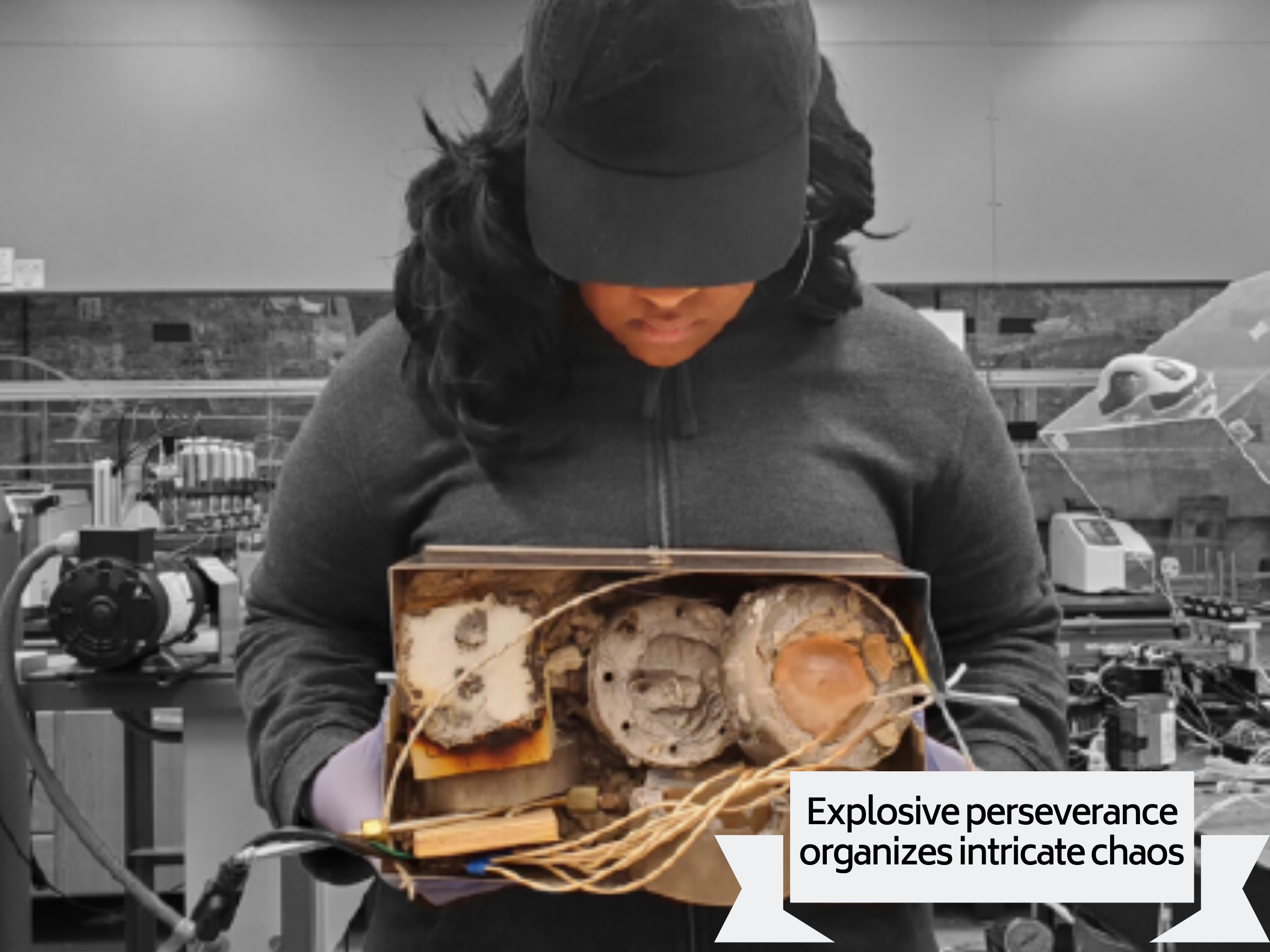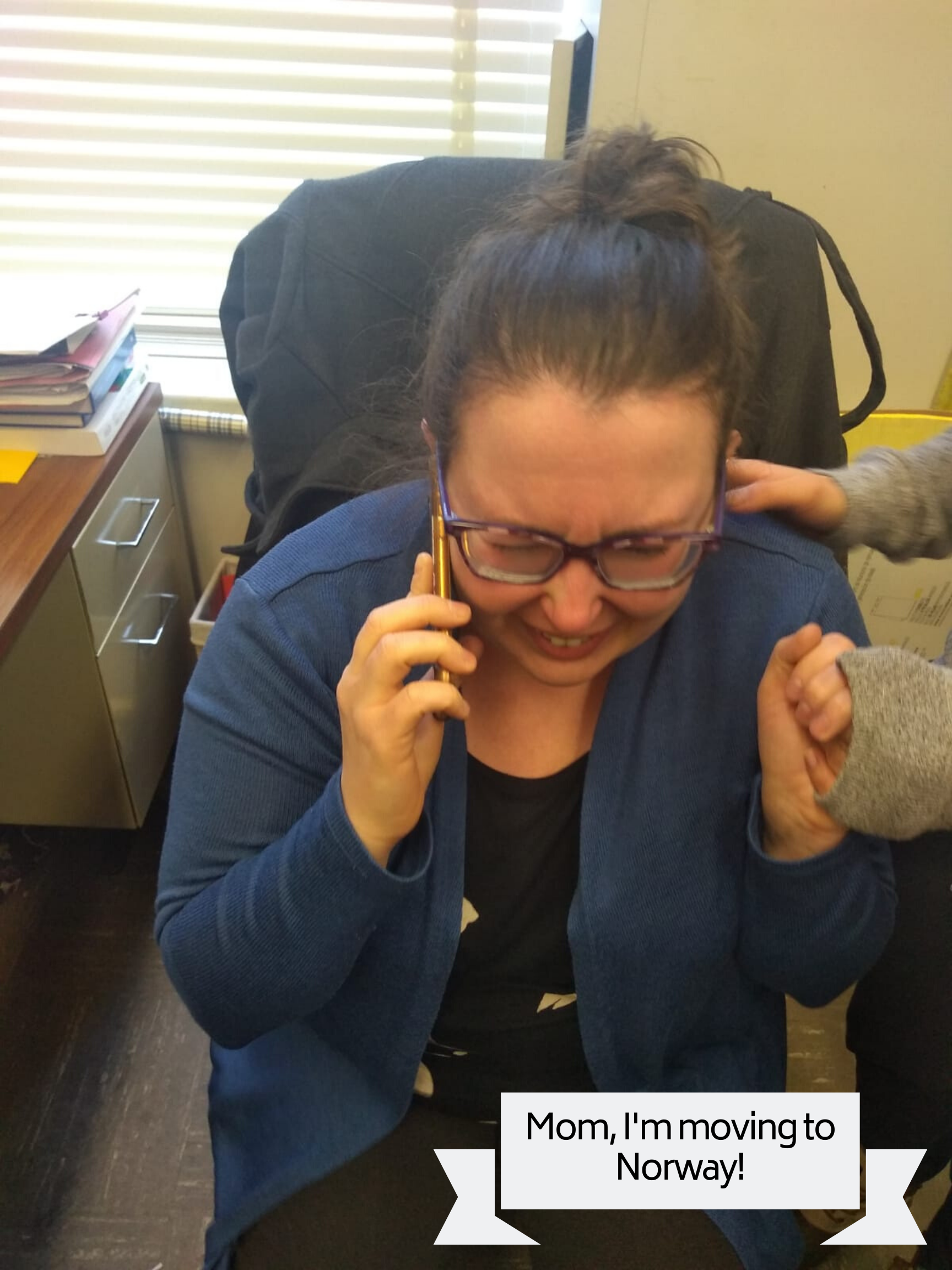 This picture captures the moments after receiving news that I was awarded a Fulbright to travel to Norway as a Roving Scholar next year. I'm a full-time 4th year doctoral student in Educational Leadership and the first in my family to receive a bacehelor's degree. I never imagined I would have an opportunity in my life like this and I'm very excited. Moms definitely have a special intuition and mine is no exception. I was with my three fellow full-time doctoral students as I read the email letter notification. Right after we finished reading, my mom called just to say hi and check-in. So, I was able to share that news with her, but I think I was still in shock. This is an especially amazing opportunity to learn more about my Norwegian heritage as well as expand my knowledge of school systems outside the US context. I'm so grateful to Bill Hunter, Craig Hochbein, Christina Lutz-Doemling, and many others in the College of Education and the university for all of their support and encouragement. I've never been to Europe before, so an adventuer awaits for the 10 months I'll spend there!
- Tracy Davis